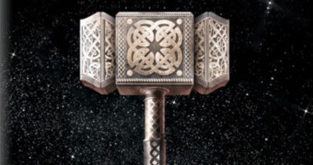 "Norse Mythology" by Neil Gaiman – Coming in February!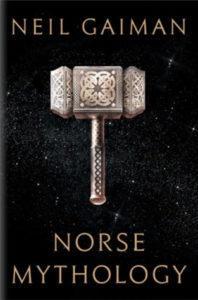 Thanks to W. W. Norton & Company for supplying an advance reading copy of this title in exchange for a fair and honest review.
First, let me say that all the Marvel inspired Loki lovers will have a complete turn of affections after completing Gaiman's retelling.
Secondly, I have read Norse mythology in the past and found little that was memorable, too many gods, all nebulous and unsympathetic. I realize now that Norse mythology is completely griping. It was just never told by the right storyteller.
I can easily envision Mr. Gaiman bundled near a crackling fire on a frigid night surrounded by a group wrapped in his words and trying to make sense of the harsh world around them. Perhaps it's thousands of years ago, or in his retelling perhaps it is now. Perhaps that final chapter of the world's destruction is in our near future. Everything feels very real and very now.
A work worthy of any bookshelf!