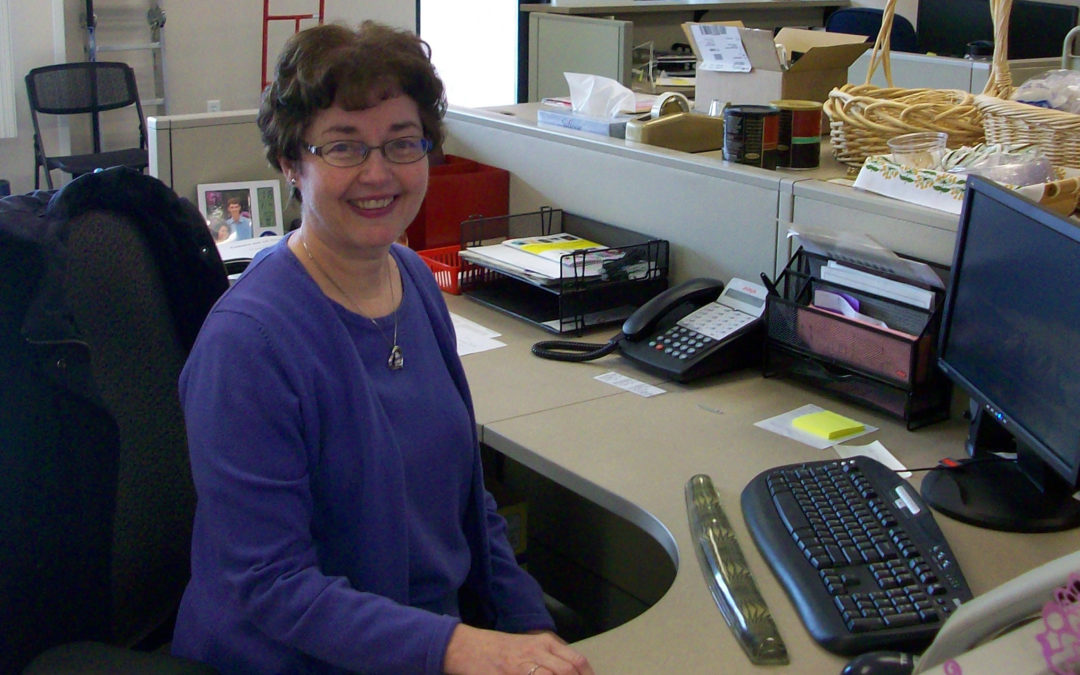 In 1987, a young mother named Lorna Smith began her work as the Children's Librarian at the Madison Library District. In the nearly three decades since, she has been the heart of the library as she served in many different capacities, assisting patrons of all ages and touching lives with her knowledge, wisdom, and kindness. As she retires, she will be sorely missed by visitors to the library and by her co-workers who have long looked to her as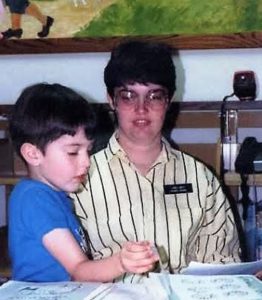 an example to strive towards. As Assistant Director Miranda Galbraith said, "Lorna has been such an inspiration and example. Her vast knowledge of all things book related will be greatly missed, but more than that we will miss seeing her every day. Her humor and wit has made working at the library that much sweeter."  The library will host a retirement reception for Lorna and invite any who would like to wish her well in her new adventures to drop by on Thursday, May 26th, between 4 and 6 P.M. The event will be held in the Madison Library District Community Room, located at 73 N. Center St. in Rexburg.
Lorna was born and raised in Rexburg, the youngest of four children. Her first job was working in Ashliman's Shoe Store on Main Street which was owned by her father. You can still see the influence today in her fun footwear, both shoes and socks!
She met her husband Randy at Madison High School. They dated through their senior year and married when he returned from his LDS mission. In the meantime, she was attending Ricks College and then BYU in Provo majoring in English and Secondary Education.
Her husband's law career eventually brought them back to the area. With four children ranging from four to fifteen at home, taking what was then a half time position as Children's Librarian was the perfect fit for her. The library was such a good fit, that she left for three years, from 1991 to 1994, to add a media endorsement to her teaching certificate. She returned in 1994 as our Young Adult Librarian, a position she held for nine years. During that time, she developed a lasting love for YA literature.
In 2003, she began a five year position as the Madison's Assistant Director and began to manage the Adult Fiction collection. She has managed Adult Fiction, including collection development decisions, acquiring books, behind the scenes work of cataloguing, etc., ever since. She has large metaphoric shoes to fill as she leaves us.
When not at work, Lorna has enjoyed naps, walking, scrapbooking, crocheting, and baking. All the librarians have been especially grateful for this last interest and rejoiced when she tried a new cake recipe. She loves classical music and enjoys playing the piano. Most of all, Lorna loves family time and playing games with her children and 17 grandkids! She also has a fondness for cats, which she describes as beautiful and affectionate creatures that are entertaining to no end. Oscar and Coraline (a literary tie-in to Neil Gaiman's children's novel) currently keep her amused. She is developing extensive plans to explore these interests more in the coming months.
Mostly, Lorna loves to read. She has always been, decidedly, the librarian with the widest literary tastes. She reads all genres in all age groups and loves to try new authors. She says that if she had to pick a favorite type of book it would be either psychological suspense or literary fiction. Unlike most of the librarians, coming up with a favorite book of all time was fairly easy – Alexandre Dumas's The Count of Monte Cristo. When asked why that particular book had such an appeal for her, she replied, "First and foremost, eve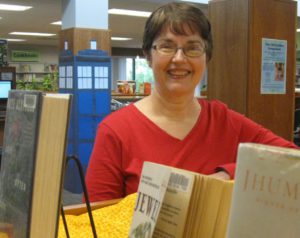 ryone loves a good story.  I really got caught up in this dramatic tale of mystery and intrigue.  The last line in the book is one of my favorite quotes from literature 'All human wisdom is contained in the words 'Wait and hope!''" We hope Lorna's coming days are full of the joy that she has brought so many others through her years as a librarian.