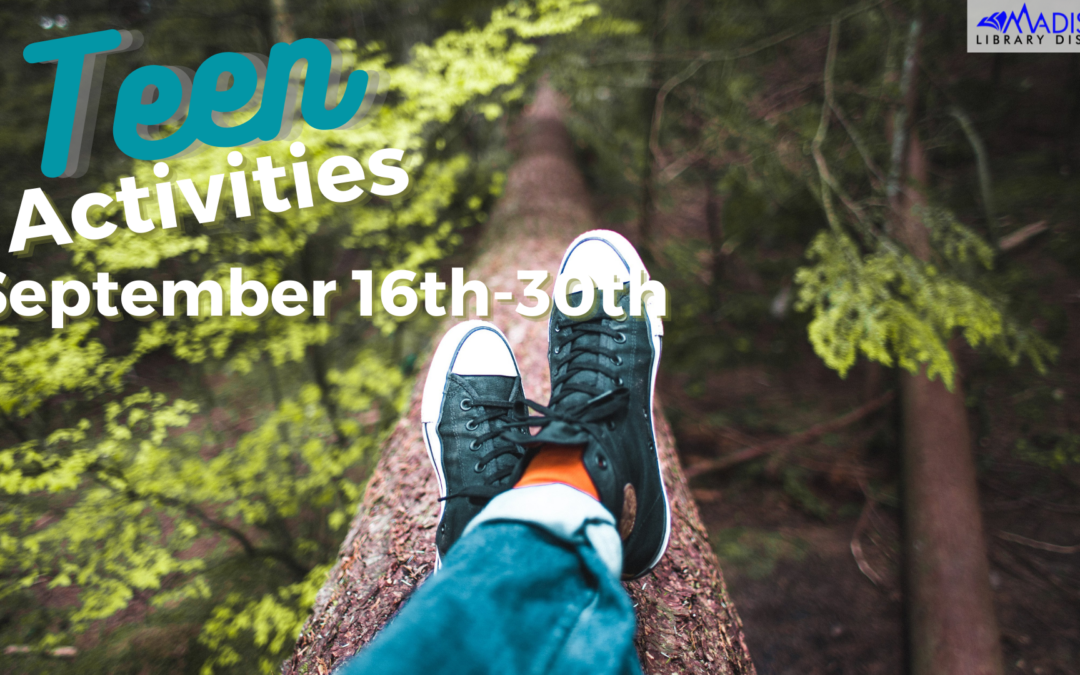 SEPTEMBER 16th – 30th Teen Activities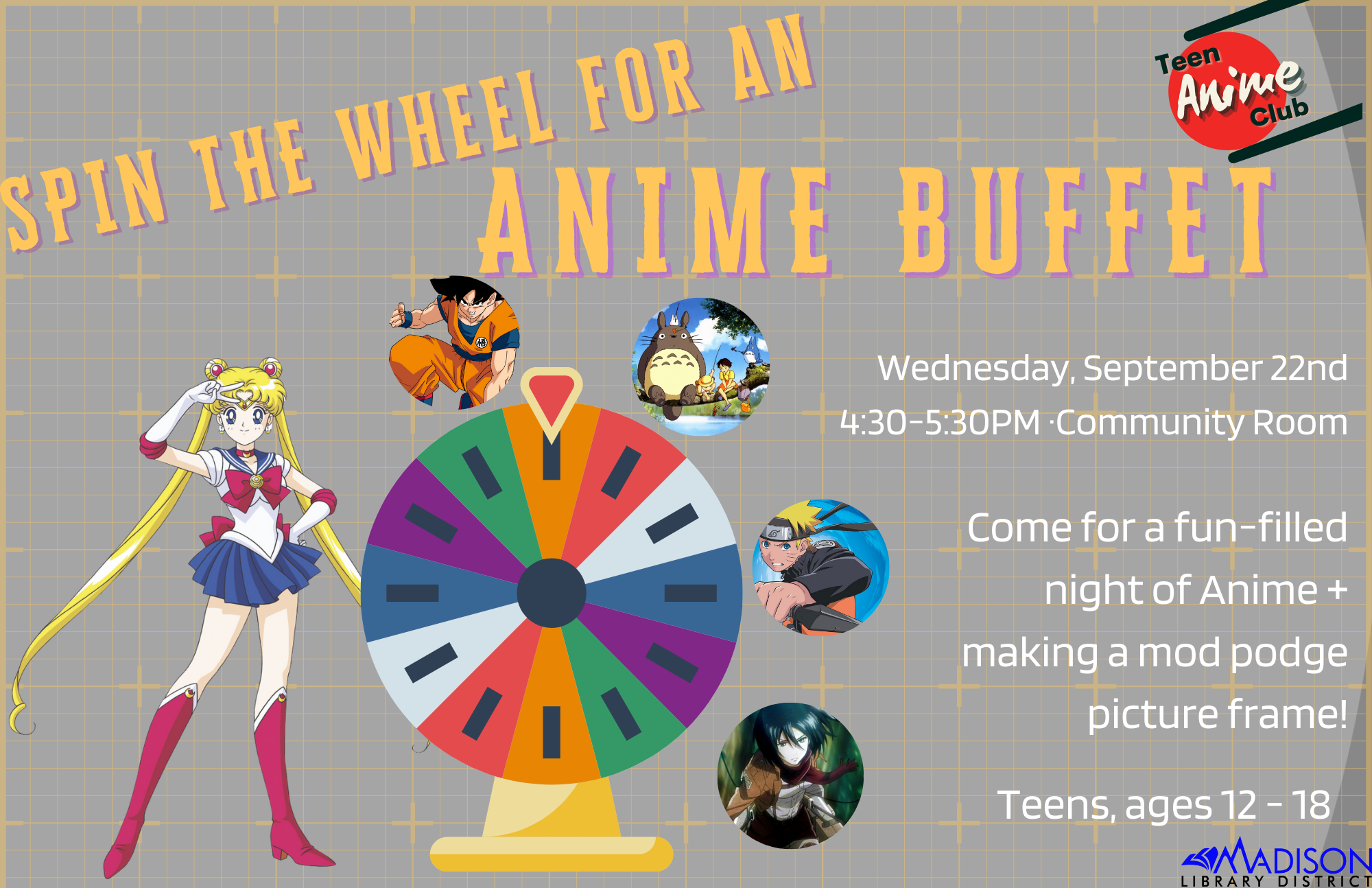 TEEN ANIME CLUB
Spin the wheel to see which Anime to watch! There will also be an awesome mod podge picture frame craft. Come Wednesday, September 22nd, from 4:30-5:30pm in the Community Room to have some fun!
For ages 12-18.
TEEN DUNGEONS AND DRAGONS

Join your fellow teens as you embark on an adventure through Bywater, defeating any foes who dare cross your path. 

Next DnD will be Thursday, September 23rd in the Community Room from 4-6pm.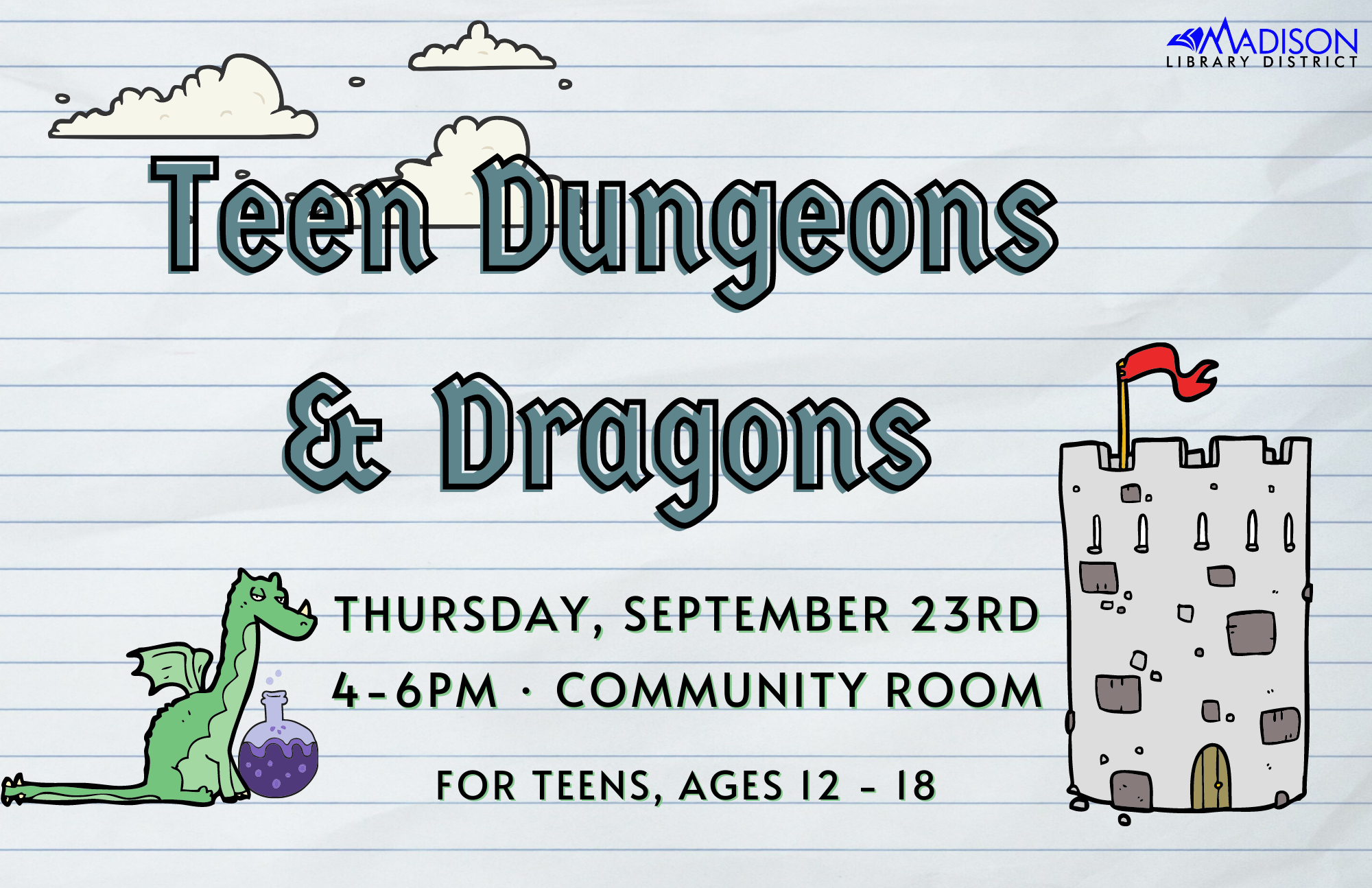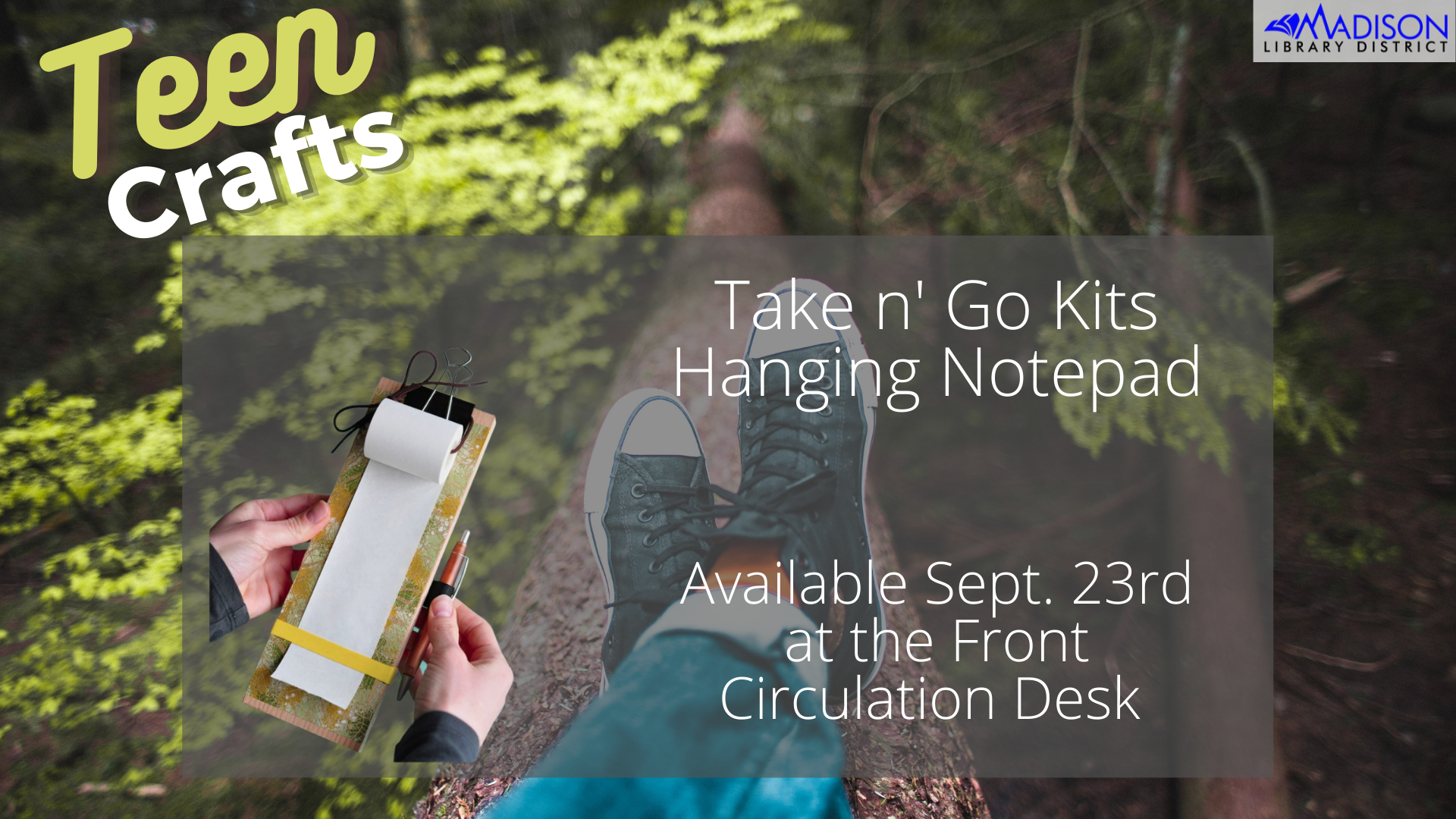 TEEN CRAFT

Make a cool hanging notepad with our next Teen Craft Take n' Go kit. 
Available starting September 23rd. Pickup at the Front Circulation Desk.

LIBRARY CLOSURE
The library will be closed Friday, September 24th, for Staff Development Day. Book drop will remain open and no items will be due.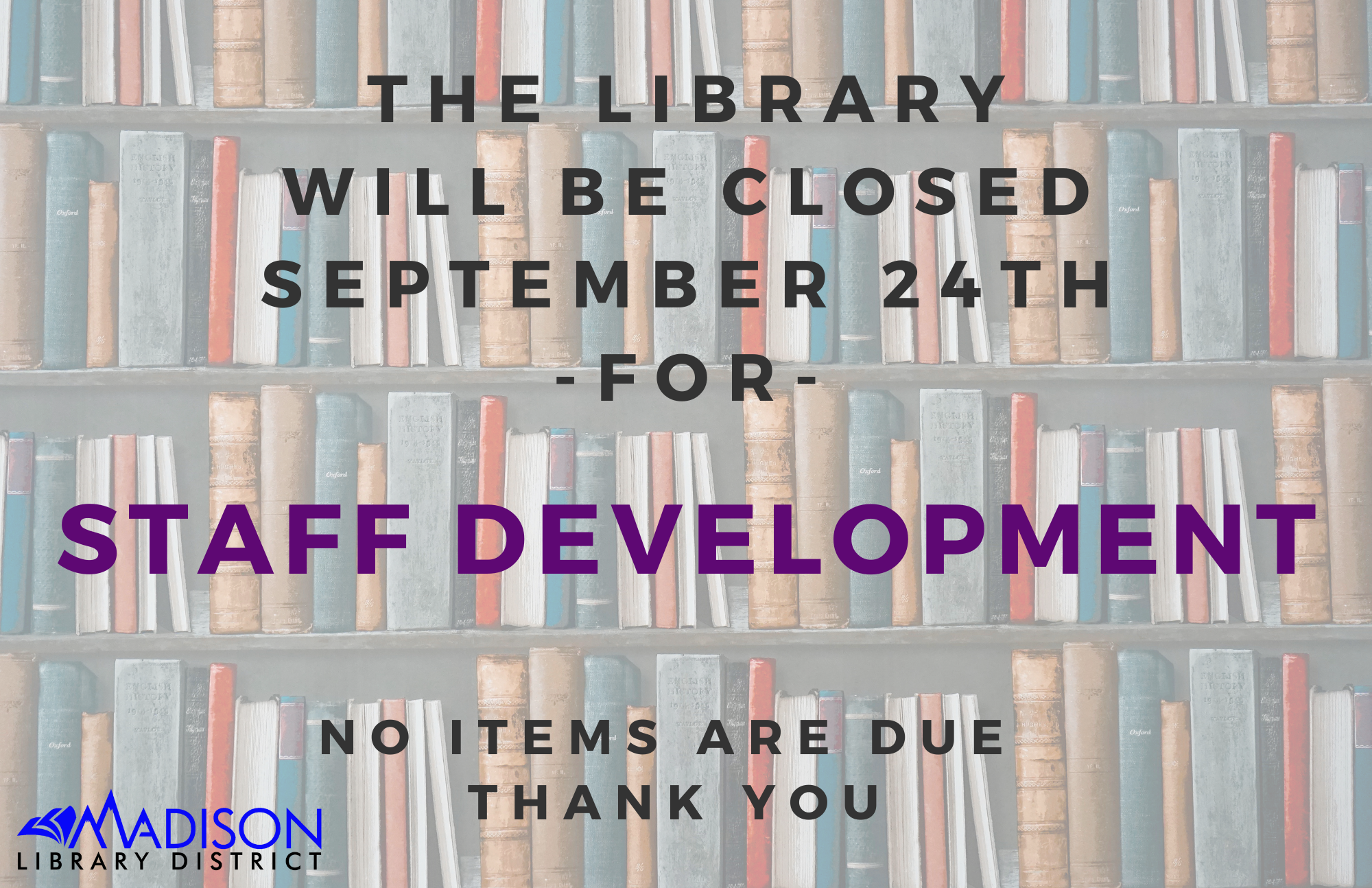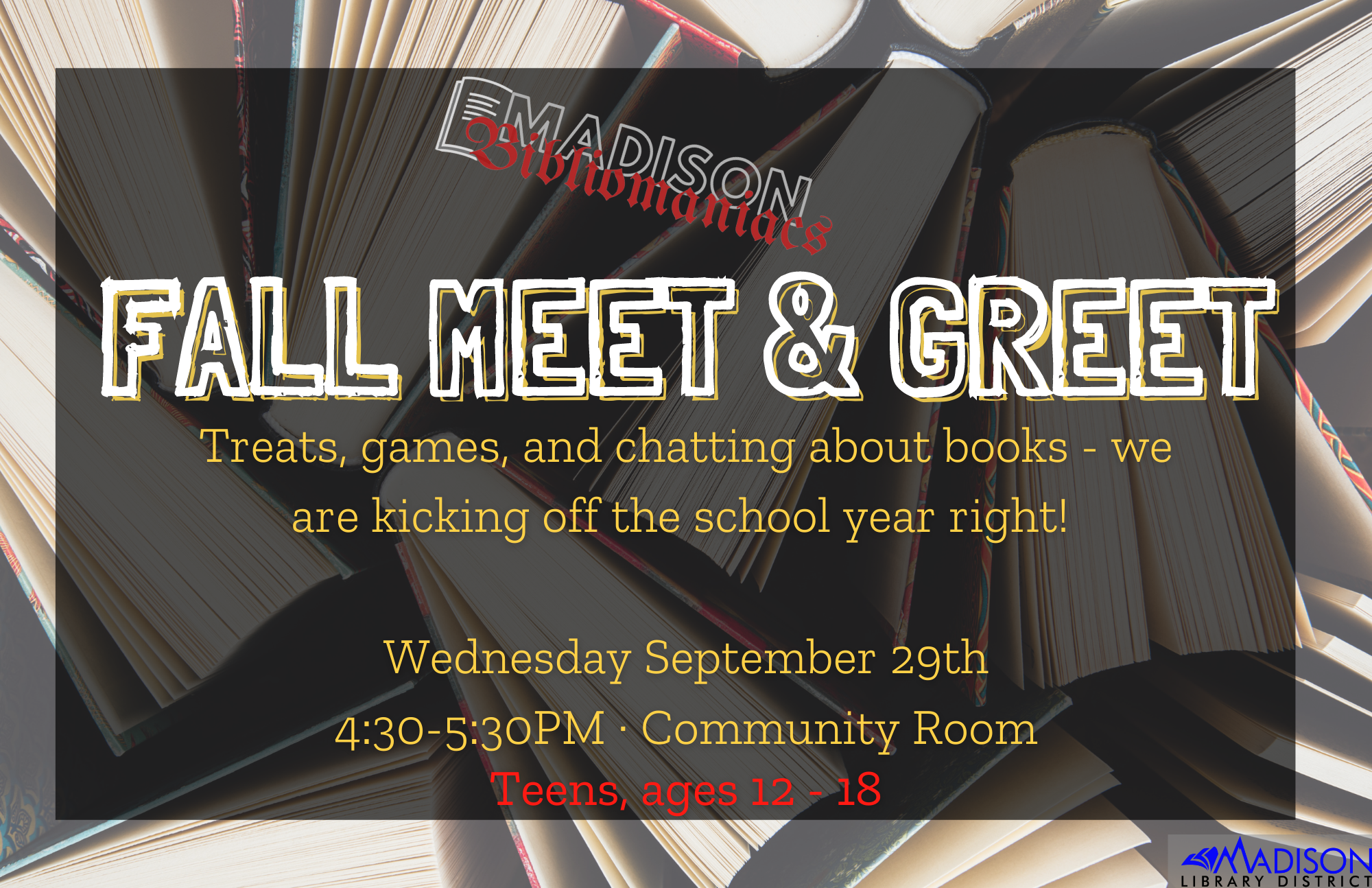 MADISON BIBLIOMANIACS

It's our Fall Meet & Greet for Madison Bibliomaniacs! Meet together to enjoy treats, fun games, and chat about books.
Don't miss out!
Come Wednesday September 29th from 4:30-5:30pm in the Community Room.
FREE FAMILY FRIENDLY FILM NIGHTS
Every Tuesday, come to Madison Library District to enjoy a Free Family Friendly Film. 
The schedule:
September 21st: Spirit Untamed
September 28th: Luca
For all ages. Children under 11 years old must be accompanied by someone 14 or older.