Sugar and Ice
by Kate Messner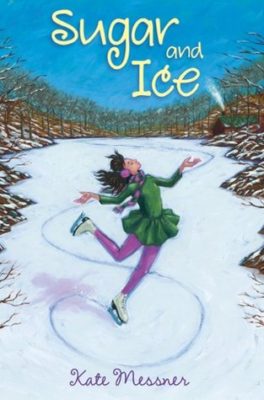 The Mother Daughter Book Club meeting for this book was held January 10, 2019, at 6:30 pm in the Community Room.
Book club reading copies were available for checkout from the circulation desk about a month prior to the meeting.
For Claire Boucher, life is all about skating on the frozen cow pond and in the annual Maple Show right before the big pancake breakfast on her family's farm. But all that changes when Russian skating coach Andrei Grosheva offers Claire a scholarship to train with the elite in Lake Placid. Tossed into a world of mean girls on ice, where competition is everything, Claire realizes that her sweet dream come true has sharper edges than she could have imagined. Can she find the strength to stand up to the people who want to see her fail and the courage to decide which dream she wants to follow?
Ratings and Reviews from the Librarians
Lorna rated it ★★★ and said "I enjoyed living in Claire's world for awhile. "